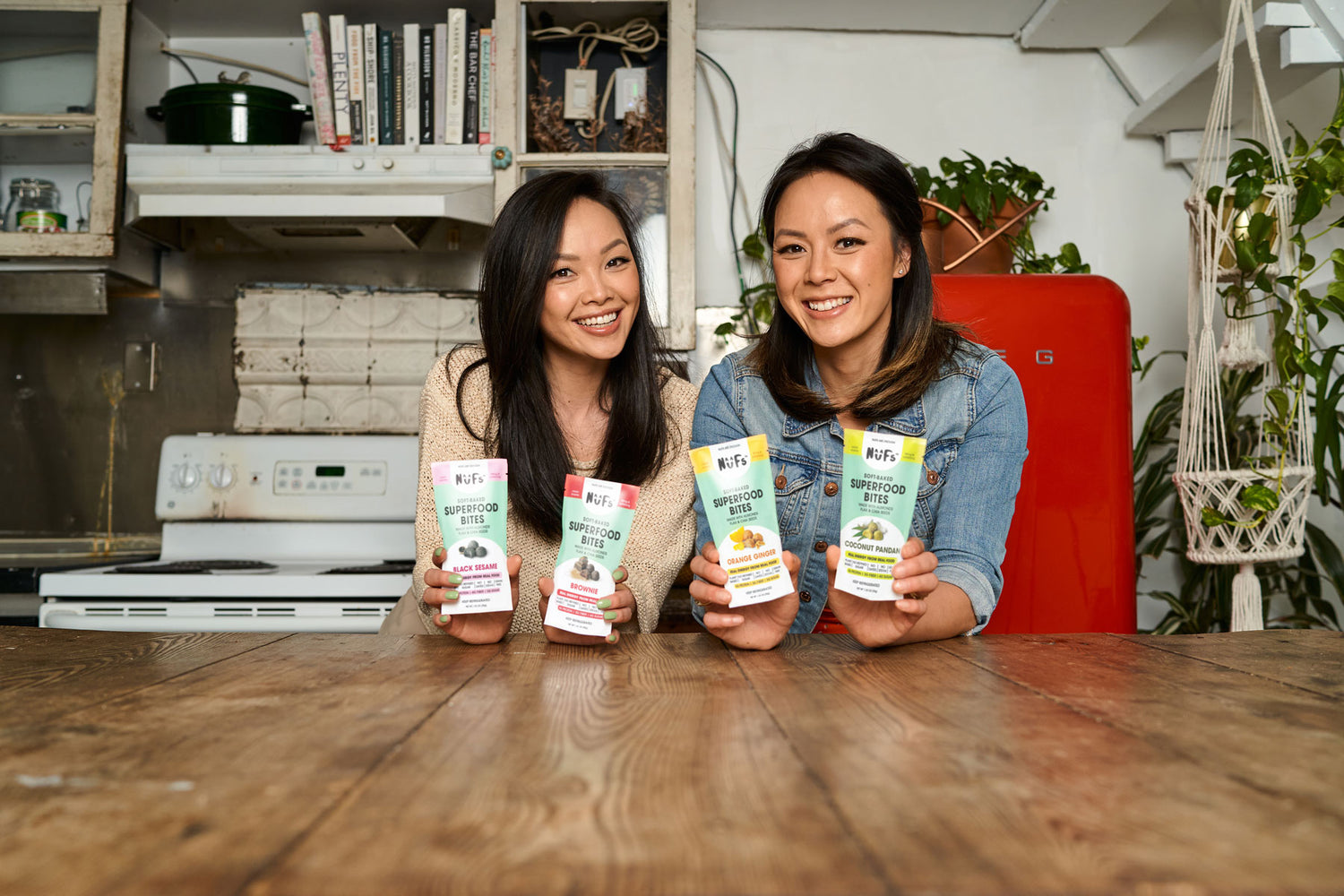 Hello!
We're Jess and Kristine and we're the sister-duo behind Nufs! We believe in crafting delicous snacks with real food ingredients.
We started making our Superfood Bites after our dad was diagnosed with diabetes and we had a hard time finding nutritious, low sugar foods made with NO stevia. Now, we've expanded our snacks with our NEW Gluten-Free Crispy Crackers!

When you're looking for a snack, Nufs are enough!
Learn more about our snacks