We believe real food tastes better, don't you?
This is why we make our tasty snacks with real food ingredients like nuts and seeds. NO "natural" or artificial flavors, NO fake sugars, and NO preservatives or additives. Discover convenient snacks made without compromise.
It made all other regular brownie products feel way too sweet, while the Nufs were just *Chef's kiss*

I'm really discerning about the foods I eat, especially if they're packaged. Nufs are just right!

These are energy bars for people who hate energy bars. They're a delicious and healthy on-the-go snack!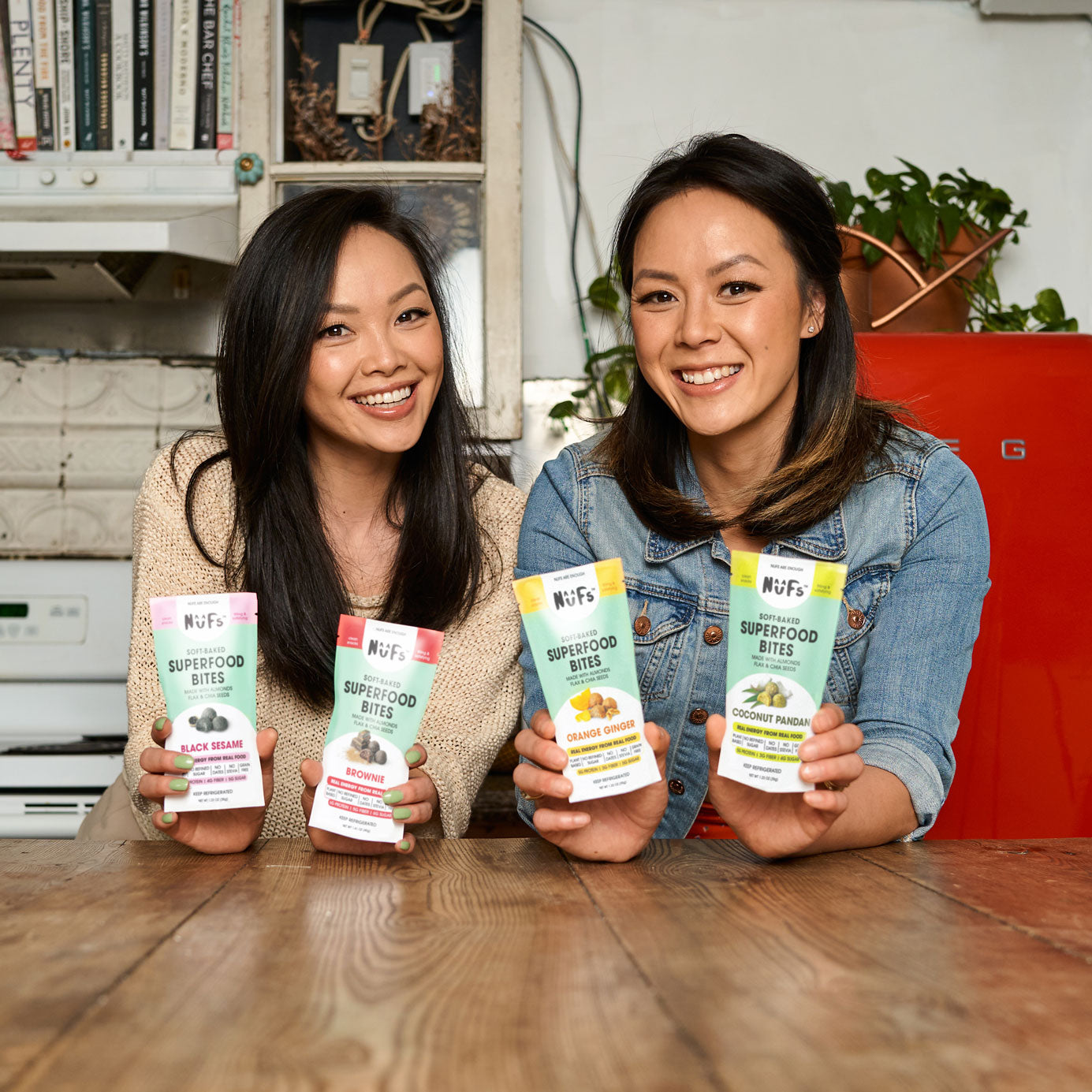 Our story
We're Jess and Kristine and we're the sister-duo behind Nufs! We believe in crafting delicious snacks with real food ingredients. That's enough, don't you think?
We started making our Superfood Bites after our dad was diagnosed with diabetes and we had a hard time finding nutritious, low sugar foods made with NO stevia. Now, we've expanded our snacks with our NEW Gluten-Free Crispy Crackers!

When you're looking for a snack, Nufs are enough!
Follow our journey